A relaxing moment on the cruise train, "Transuit Shikishima" with Yabe-en's
four types of tea.
JR East's "Transuit Shikishima" made its debut on May 1st.
The concept of the train is "To provide the opportunity to meet the depth of Japan and the feeling to enjoy the passing time.
A new experience and discovery through a journey on rail."
You can experience a rich and luxurious trip through a high-level omotenashi.

And we are happy to announce that Yabe-en's four types of tea have been chosen as one of the menu on "Transuit Shikishima".
Only the carefully selected seasonal plates of eastern Japan can be on the menu.

The tea served on "Transuit Shikishima" can be purchased at our online shop.
Please enjoy the taste of our real Japanese tea at home.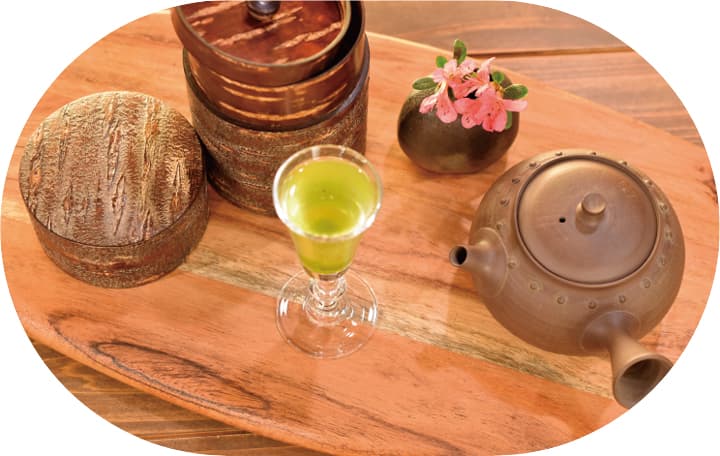 The Yabe-en's tea served at Shikishima.